Michelle DeLorme
Vocals, Keyboards, Acoustic & Electric Guitars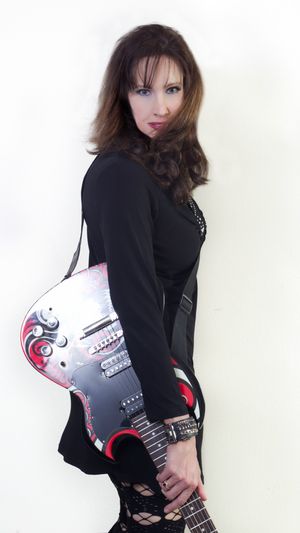 Classically trained in Italian opera and piano, Michelle has been performing professionally too many years to mention. Some of her first gigs were singing in piano bars with her mother. These early gigs, age of 5, also included performing for her stuffed animals. This has  led to a long career in music. Her early 20's were spent touring and performing all types of music from R&B, Jazz, and Standards, to Top 40. In her 30's she left all that behind and became a resident rocker gigging steadily throughout Central Florida and the Tampa Bay area. Moving to Bradenton in 1997 to lead the creation of The Distractions a new era was begun. With her four octave range, diverse musical background and song writing abilities, she can sing almost anything and the band gives her a  wide range of material to pick from. In 2000 she co-wrote and released the original CD "Come & Get It". Oh, and the 40's....well we just are not going to talk about that!!

Johnny V.
Guitar, Acoustic Guitar, Mandolin & Vocals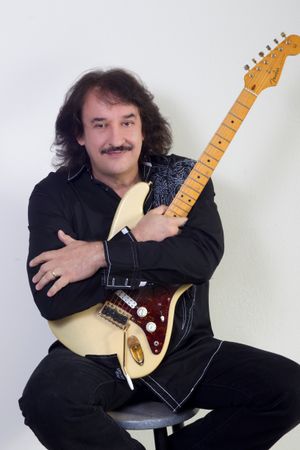 Originally from Australia, Johnny ended up in Florida via New England. A lifelong passion for music and the guitar was formed at an early age when he experienced the music of The Beatles. His first lessons came from his Uncle Ernie (no relation to the one in the Who song, although he did fiddle about.) Playing in bands since the age of sixteen, he has pursued his love of guitar playing through a wide range of musical genres. This is the essence of the music of The Distractions. From blues to pop, and everything in between, The Distractions can, and will play it.

Conga Dave
Percussion, Bass, Guitar, Keyboard and Vocals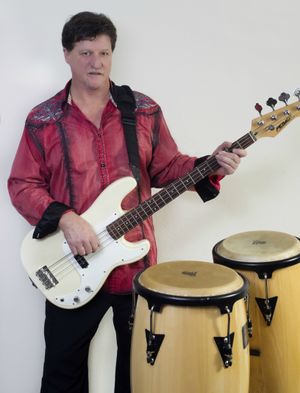 Dave started out playing Baritone in his elementary school marching band in Gatlinburg, Tennessee. Before entering high school he had moved on to other brass and some woodwind instruments. He also discovered percussion and began drumming his way thru local venues before signing on with a touring act out of Detroit, The ThunderPumpers. With time on his side, he learned to put together some chord progressions and a few hot licks on guitar. After abandoning an attempt to contribute his rockabilly style to the Motown recording industry, he entered Springfield College of Music in Illinois studying piano and music theory, with a vocal minor. Since that time he's been dedicated to developing his talents as an indie singer/songwriter. Currently he is truly enjoying the opportunity to share the stage with two outstanding entertainers bringing more than five decades of experience that provide our audiences with a seemingly endless variety of high quality, tasteful music. We are "Distractions Live"

http://www.randrworld.com/david_k_jones/
About Us....
When people ask us "What do you play?" we always answer that it's easier to tell you what we don't do; "We don't Rap, Twang, or Bang!" The Distractions are known for their wide mix of musical capabilities. Their set list ranges from the 70's to the millennium in rock, pop, blues, dance, and yes even country (new country of course which is really just rock disguised as country). Michelle's four octave vocal range and versatility allows the band to cover almost anything. Johnny V's addition of the mandolin brought in a whole new musical dimension. It is not unusual for the band to play Zeppelin followed by Alicia Keys, Evanesence, and U2. Then end the set with an up tempo country tune by Gretchen Wilson.
The band's goal is to add new songs on a weekly basis to keep it interesting for everyone. They want to keep you guessing "what will they play next?" The idea is to walk into a gig and play for the gig!! After all, it's about the crowd, the gig, the club, and people who love the band. Without the fans we'd be at home watching Outer Limits, eating cheese-its, and sitting on the couch strumming our guitars. This is much more fun!!!